Complete Site-Development Services
At Marois Brothers, Inc., we have the skill and expertise to complete your unique site-development project. Our experienced staff can provide management and supervisory services for your site-development venture. From land clearing and grading, excavation and utility installation, to finish paving and landscaping, we manage the details of your project and deliver a successful, satisfactory end product. This is what we do best. We have successfully completed projects in a variety of New England locations with site development values exceeding $25 million.
Our Site Development Work
Erosion controls
Tree clearing
Drainage systems
Various types of retaining walls
Concrete box culverts and arch culverts
Traffic signals
Bituminous concrete paving
Granite and concrete curbing
Guardrail and fencing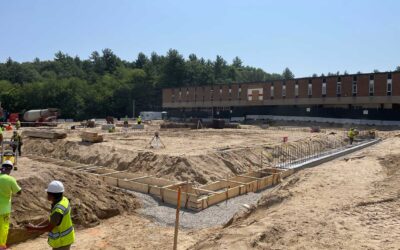 Location: Tyngsborough , MA Under contract with Fontaine Brothers Construction, Worcester MA Construction of a middle school to enhance the existing facility. Site work consisted of tree clearing, site cut-to-fill operations and installation of all site utilities....
read more